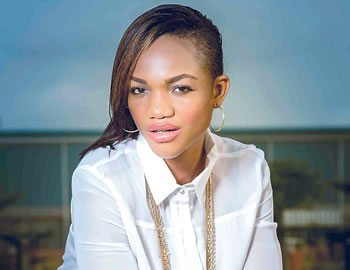 Ada Ehi who is also popularly known as Ada is a Nigerian gospel singer with beautiful, and life - transforming tunes to her name. In an interview with the
Nigerian Tribune
, she tells the wondrous story of how her music has transformed lives.
The interview featured in the Sunday edition of the newspaper. She talks about her musical journey and how she was exposed to professional music at an early age as a backing singer for many popular gospel artists in the early 90s. She also talks of her two albums, "undenied" and "Lifted and so fly".
The beautiful singer talked extensively on how she sees gospel music and some challenges she has faced as a gospel musician like piracy. But proceeded to mention the diverse doors of opportunity that have been opened to her and many other Gospel artists through online bloggers and digital sales.
When asked if she would do a collabo with a secular artist, she said
"Depending on what project we are collaborating on, I do gospel 100%"
Read full interview
here
Watch Video of her song "I Testify" Below